SPORTS FACILITIES & CLUBS
Water sports
Desole, pas de resultat pour votre recherche.
Les bains maritimes
In the summer, Les Bains Maritimes offer water sports equipment rentals of funboats, standup paddles, single, double, and triple canoes, skimboards, etc.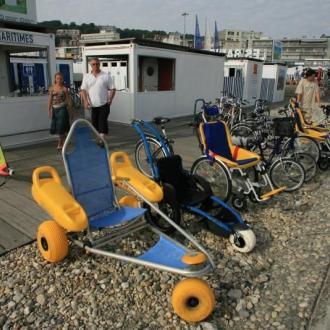 Address : 53 Promenade André Duroméa
76600 Le Havre
Bus: 1-3A Bains maritimes
Swimming pools and aquatic centres
Desole, pas de resultat pour votre recherche.
Leisures
Desole, pas de resultat pour votre recherche.
University sports
The Physical Activities and Sports Department of the University (SUAPS) offers a wide range of leisure and sports activities : 
Team sports : basketball, football, futsal, handball, rugby, and volleyball.
Individual sports : athletics, badminton, climbing, swimming, scuba diving, tennis, table tennis, and sailing.
Combat sports : boxing, fencing, full contact karate, judo/jujutsu, savate, self-defence techniques, and taekwondo.
Physical activities : bodyweight training, dance (rock'n'roll and Latin), physical fitness training, pilates, weight training, yoga, and Zumba.
To register, please visit the SUAPS office from September onwards. Annual subscriptions range from 40 € to 60 € depending on the activity.
To subscribe, you will need :
A medical certificate attesting that you are fit to practice the physical activity of your choice : boxing, full contact karate, rugby, savate, scuba diving, etc.
The full payment of your subscription by cheque (payable to the accounting officer of the university) or by credit card.
Your student card.  
Competitive sport
The University of Le Havre Normandie has its own sporting association affiliated to the French University Sport Federation (FFSU) : ASUH. 
Provided by ASUH, a multi-sport licence will allow you to compete at university level in both individual and team sports. Multi-sport licences are free to all University of Le Havre Normandie students.
A medical certificate attesting that you are fit to compete in the physical activities of your choice is required..
Parasport
SUAPS also encourages students with disabilities to practice physical activities, if and when possible.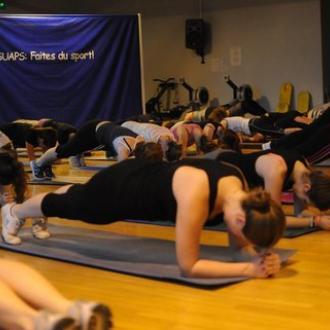 Address : 50 rue Jean-Jacques Rousseau
76600 Le Havre
Tram: A et B Université
Bus: 9 Beaux-Arts
Professional sport
SUAPS also welcomes and supports high-level and professional athletes by offering them individual study arrangements to help them succeed in both their higher education studies and high-level sports career.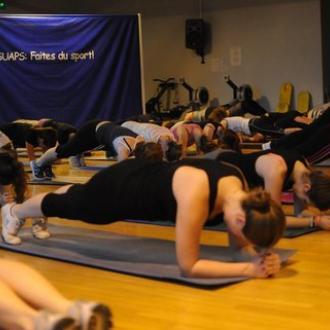 Address : 50 rue Jean-Jacques Rousseau
76600 Le Havre
Tram: A et B Université
Bus: 9 Beaux-Arts
Football
Le Havre AC (Men's and Women's Football)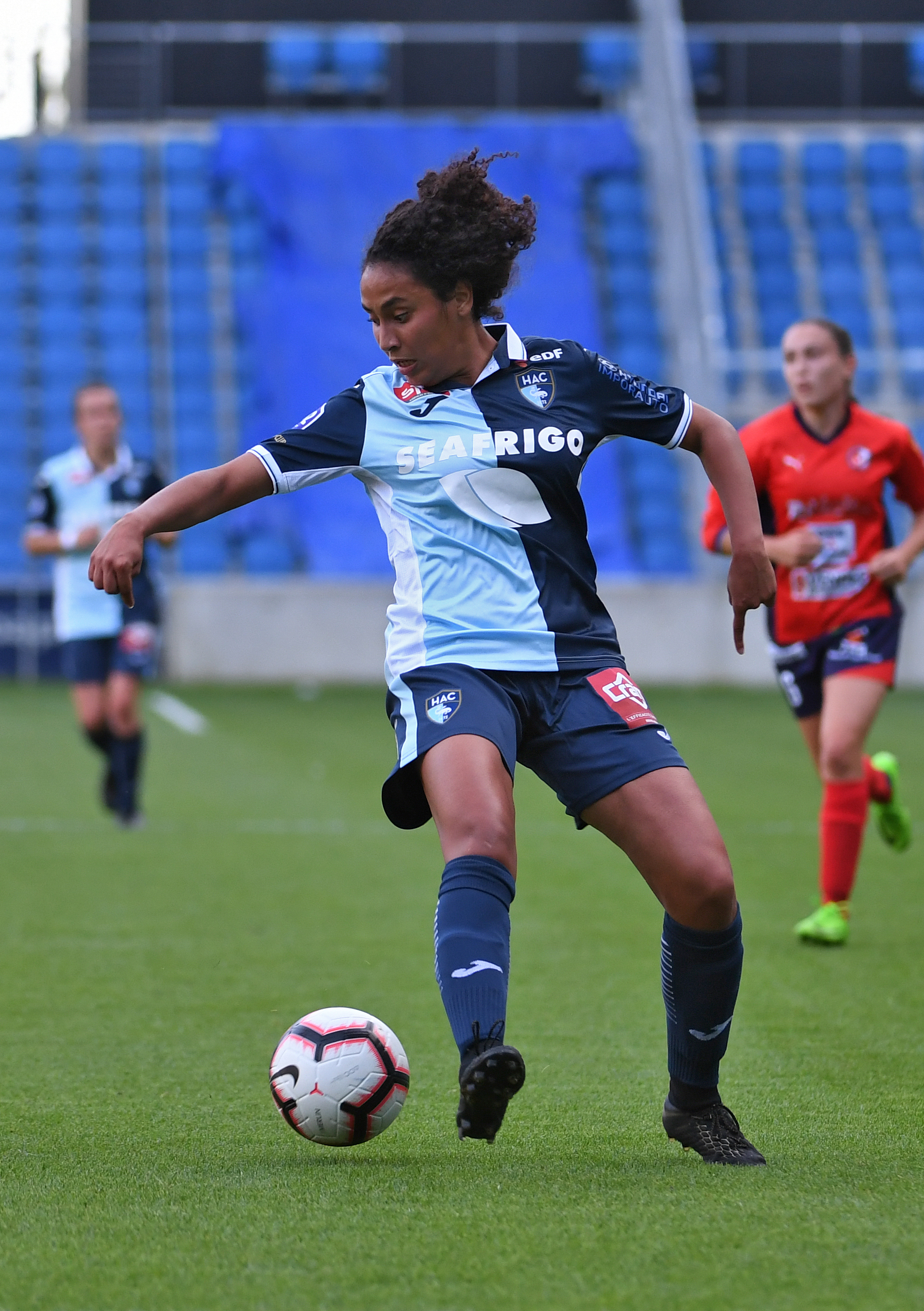 The state-of-the-art Stade Océane is the home ground of the "Sky & Navy Blues". Le Havre AC's Men's team currently competes in Ligue 2, the second tier of the French football league. However, the Women's team has just been promoted to Division 1 and will soon play against the best teams in France – and some of the best in Europe – including Lyon and Paris Saint-Germain ! Allez le HAC !
Basket
Saint-Thomas Basket Le Havre (Men's Basketball)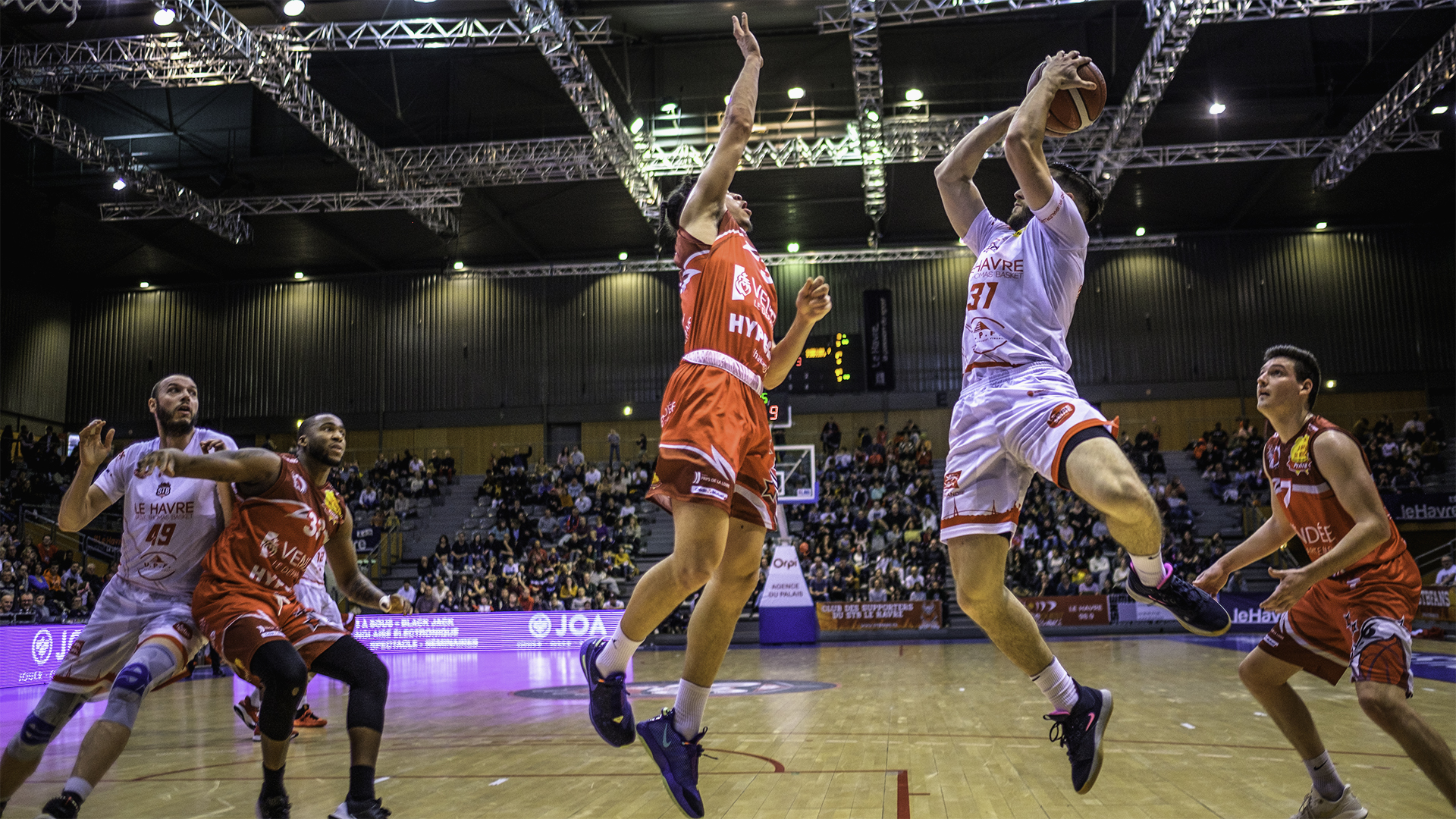 Following a couple of bad seasons, STB Le Havre has been relegated from the first tier of the French basketball league to its third tier. However, the new management team and players are doing their utmost to bring the club back to its glory days.
Their plan is already starting to bear fruit thanks to the unwavering support of the Docks Océane crowd… so why not join them ? STB Le Havre needs your help to tackle this challenge ! 
AL Aplemont (Women's Basketball) 
With more than 300 members, AL Aplemont is the largest Women's basketball club in Seine-Maritime and the seventh largest in Normandy. The club takes great pride in its family atmosphere but also in its unrivalled capacity to develop high-level players, with 4 teams competing at the national level.
Handball
HAC Handball (Women's Handball)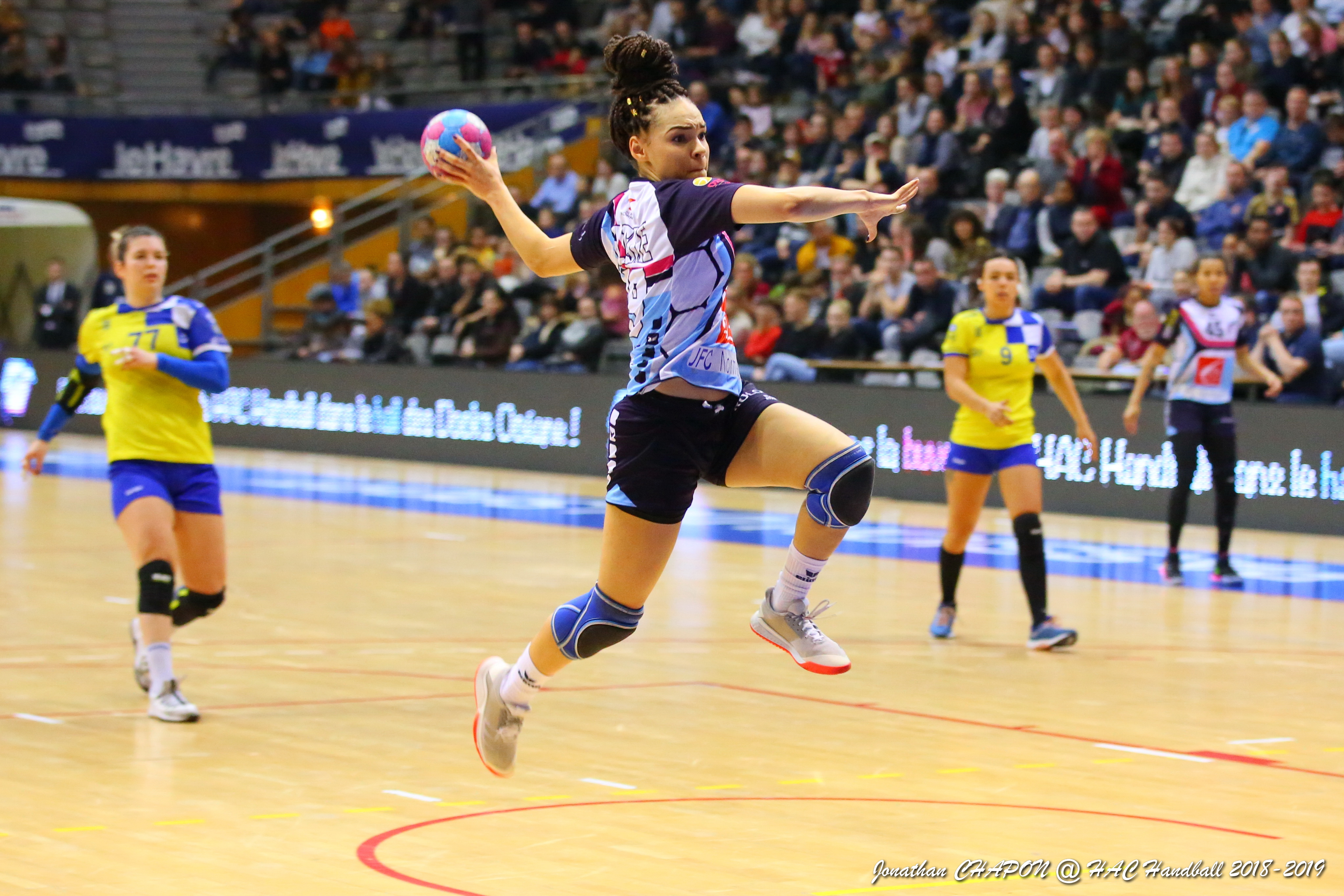 Looking to build on last year's success, the "Sky & Navy Blues" are extremely ambitious and determined for the new season. To achieve their goals, HAC Handball will rely on a strong squad, ready to move mountains with the help of its loyal supporters.
Handball Octeville (Women's Handball)
After last year's remarkable season, HBO will once again rely on their passion for handball and their desire to take things seriously – the core values of the club. 

Why not visit the state-of-the-art Espace du Littoral to watch high-level handball games and support the team from Octeville-Sur-Mer always giving everything to win !
Gonfreville Handball (Men's Handball) 
Going to Salle Auguste Delaune on a Saturday evening to watch the Gonfreville handball team play is one of the first things you should do when you arrive at Campus Le Havre Normandie. You will definitely feel the passion for handball in this venue where several famous players began their careers, including "Barjots" Grégory Anquetil and Gaël Monthurel. The club has always relied on the development of local talents and is always ready to throw young players into the deep end for them to learn faster. So why not visit to the recently renovated Salle Auguste Delaune to watch these aspiring champions play ?