History and heritage
The Land of Art & History staff is there to guide you through your new surroundings and help you unearth hidden heritage treasures.
Enjoy a new, rich, and diverse programme each term ! 
Various events are organised to help you find out more about the history and heritage your everyday life is influenced by. Discovery walks, coach tours, conferences, hikes, dramatised visits, workshops, exhibitions... Each term, a different aspect of the local heritage is thoroughly explored by professional guides and/or lecturers.
Together with a guide, an actor, or a specialist, you will be able to :
•    Enjoy the breathtaking view on the reconstructed city centre – classified on the World Heritage List – from the 17th floor of the City Hall
•    Travel back in time to the 1950s by visiting the Perret Model Apartment and discover Auguste Perret's remarkable housing reconstruction project designed after World War II
•    Uncover the secrets of the picturesque stairways spread over the slopes of the Costière
•    Admire the military and reconstruction heritage throughout the city
•    Go hiking on the majestic cliffs of Étretat
•    ...
Over 200 events are organised by the Land of Art & History staff each year to help you find out more about Le Havre and the surrounding area !
Feel free to subscribe to the newsletter to be advised of future events : Email
DOWNLOAD THE LATEST PROGRAMME !
REDUCED FEES AND FREE ADMISSIONS
On the first Saturday of each month, guided tours of the Perret Model Apartment are free for people under 26 (ID card/Student card required)
Reduced fees for students under 26 (ID Card/Student card required) to all Land of Art & History events 
Free admission to all museums for people under 26
Services
Address : 181 rue de Paris
76600 Le Havre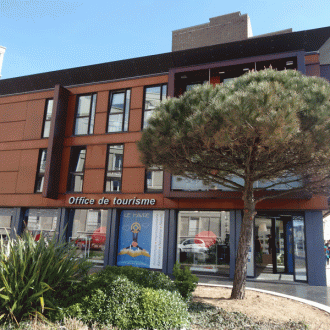 Address : 186, boulevard Clemenceau
76600 Le Havre